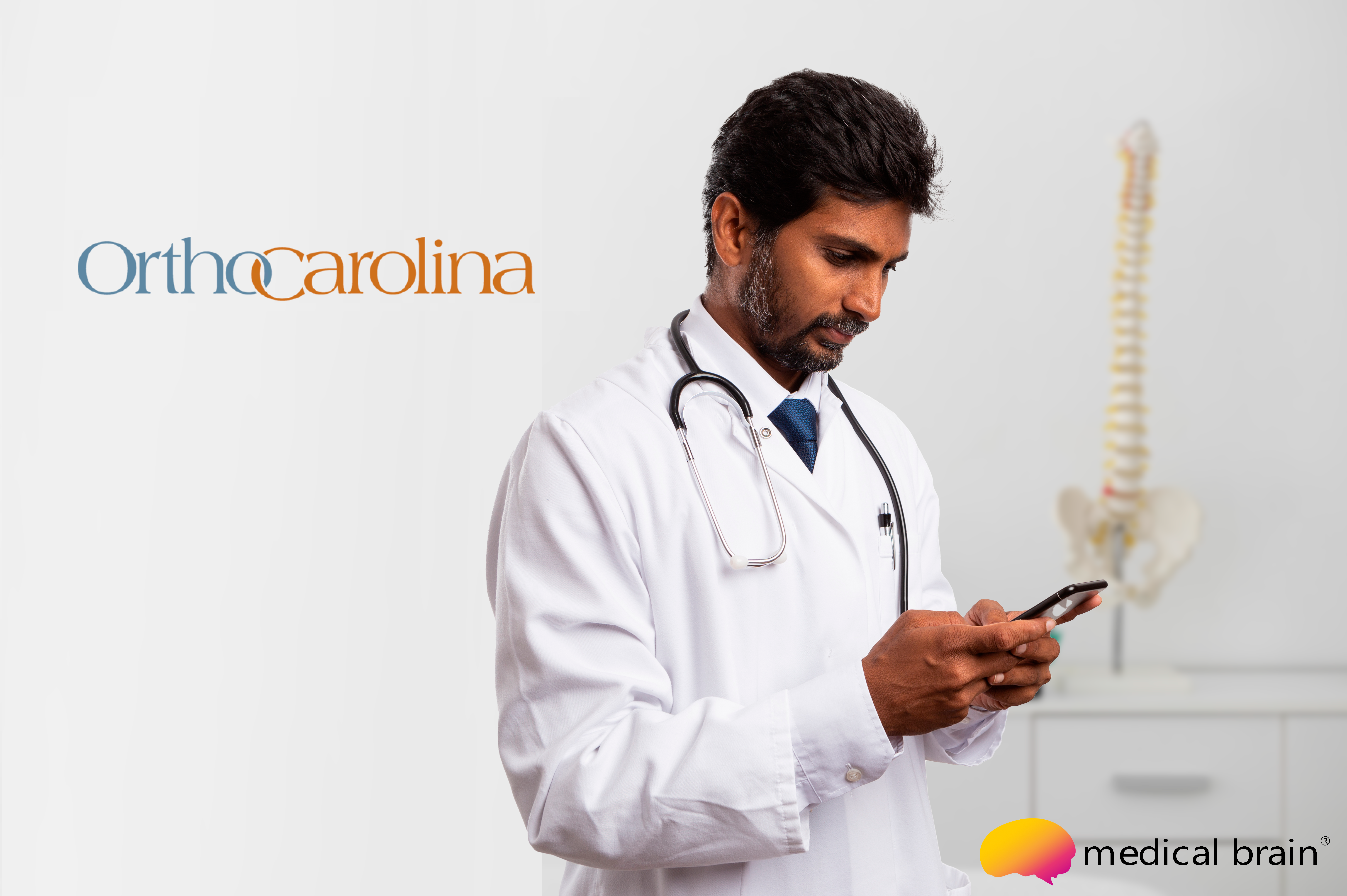 OrthoCarolina Announces Strategic Partnership with Patient-Centered AI Platform Medical Brain®
Charlotte, NC and New York (August 22, 2023) – OrthoCarolina, one of the nation's leading orthopedic practices providing better care at every step, and healthPrecision announced today the formation of a strategic partnership to bring Medical Brain®, a state-of-the-art AI platform that delivers real-time, high-precision patient-centric care, to OrthoCarolina's vast network of over 300 providers at nearly 40 locations across the Southeast.
The groundbreaking collaboration will be Medical Brain®'s first foray into the orthopedic space and will play a key role in advancing OrthoCarolina's commitment to value-based care. Medical Brain® is a proven AI platform that, in real-time, marries
the power of advanced patient-centric decision support and real-time care orchestration. Through the Medical Brain® mobile app, patients will experience the advantages of 24/7 personalized clinical guidance, accessible anytime and anywhere. Simultaneously, providers will gain the comfort and efficiency of an intelligent extended arm, continuously monitoring their patients and orchestrating care when needed, thereby improving patient outcomes while significantly reducing provider and staff workloads.